Offers wide range of Cotton Handloom Fabrics,Net Embroidered Fabrics etc, in different varieties...
Fugen collection includes varieties of handwoven, plains, embroidered, printed and other fabrics and a colourful elegant range of scarves. Our premium quality collection covers trendy designs with highly creative skills in silk, linen, cotton, polyester, wool and different blends and other quality materials.

As a quality conscious reputed company, we are meeting the demands of our clients based in various international markets. Our products are manufactured in compliance with international quality norms and standards and are appreciated for their quality and industry leading prices.
Fugen Fashions is a leading manufacturer and exporter of Embroidered Fabrics, Embroidered Silk Fabric, Printed Embroidered Fabrics, Fashion Fabric, Handwoven Fabric, Solid Fabrics along with high quality fashion scarves, motifs, beaded borders, necklines, etc. Our premium quality collection covers trendy as well as creative designs in silk, polyester, silk blends, and other quality materials.

As a well known company, we are meeting the demands of our clients based in various international markets. Manufactured in compliance with international quality norms and standards, our range of products like Embroidered Fabrics, Embroidered Silk Fabric, etc is available at industry leading prices.
It is the quality of our dyeing, weaving, embroidery, finishing and fine fabric that has helped us in becoming a trusted partner of clients. Growth of organization and high quality of fabrics is dependent on our manufacturing competence. We take pride in using traditional weaving techniques while using contemporary manufacturing techniques to produce fabric of unsurpassed quality. We believe in design excellence and we also leverage our industry knowledge and technical skills to introduce fabrics to our patrons.

Moreover, we are assisted by a team of specialists who are skilled in both contemporary and traditional weaving techniques. With immense knowledge and in-depth understanding of the process, they help us in delivering products as per the market requirements. Further, our team constantly works in conjunction with clients to introduce new designs and assure fast and flexible support. Silk Fabrics, Embroidered Fabrics are some of our popular products that are widely in demand in the marketplace.

We have appointed a team of highly talented personnel, who is the strength of our company. Our company is managed by technically experienced and qualified staff, designers, production controllers, who work in tandem to ensure very high quality products and satisfaction of our buyers.

Our dedicated designers are committed to designs as per the requirements of clients and latest trends. They focus on designing and making qualitative assortment, which is at par with the industrial guidelines as well as international quality standards. Furthermore, our customer centric approach as well as ethical business practices have helped us to establish a wide client base across the world.


Product Range
We are a provider of a number of fabrics. Customers can browse through our complete collection that includes:

Fabrics

Silk Fabrics (Solids -Dupion, Tafetta, Satin, Georgette, Chiffon, Crepe, Habutai, Tabby Organza etc.)
Viscose Fabrics (Georgette, Chiffon, Satin, Tafetta, etc.)
Printed Fabrics (Screen and Digital both)
Handwoven fabrics in silk and silk blends
Hand Embroidered Fabrics
Hand Painted Fabric
Cotton Handloom Fabrics


Scarves

Printed Scarves
Printed Woolen Scarves
Handloom Scarves
Embroidered Scarves
In addition, we also Offers:
Embroidered Motifs
Beaded Borders
Embroidered necklines.
Throughout the year, we are engaged in development of newest collection as per fashion forecasts, and customer's requirements involving unique creativity.

Quality Compliance

As a quality conscious company, we inspect our range of Fabrics, Printed Scarves, Printed Woolen Scarves, Scarves and other products as per the international quality standards. We also ensure that stringent quality control checks are followed at every stage of production process, right from sourcing of the raw material till the final dispatch of the finished products.

Each and every stage of entire production process is guided by our experienced quality controllers, who maintain a strict vigil throughout all stages of the production process till the shipment within the stipulated time frame.Our highly experienced and qualified team ensure timely execution of the orders, and ensure complete satisfaction of buyers in regard to the quality and delivery.

Why Us?

Our export-oriented manufacturing company with an experience of almost a decade has a support of highly talented professionals. The well-equipped sampling department allows us to create samples for customers in standard and custom designs. Modern management tools implemented in-house allows for complete control. Customers can come to us for high quality products that we offer ay competitive price and deliver timely to destination.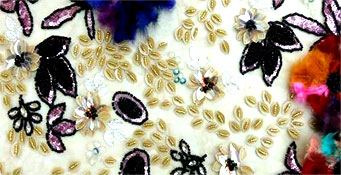 Quality Compliance
'Quality, professionalism and excellence' are the hallmark of our business entity that helps us to distinguish ourselves from the other competitors across the globe.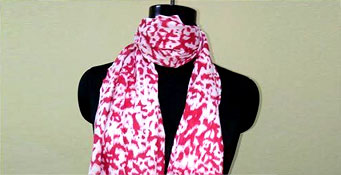 Product Range
We are exporting high quality products like Printed Fabrics, Embroidered Fabric, etc, which are appreciated by all our customers for their designs, quality, colors and very reasonable prices.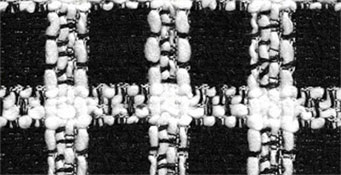 Why Us?
We have achieved a good name in the global market, owing to the following factors:
Highly talented professionals
Modern management tools